Are you thinking about selling your car?
Or maybe you're just wondering "how much is my car worth?"
At Brisbane Mobile Roadworthy we can help you determine the market value or trade in value of your vehicle or the one you intend to purchase.
We specialise in valuations for all vehicle types, trucks, caravans, motorcycles, boats, jetskis and light machinery!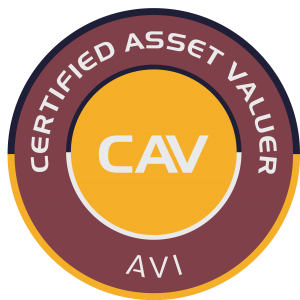 Used Car Valuations Brisbane
Like anything you intend to buy or sell, the value or cost is determined by what someone is willing to pay. When it comes to car valuations, there are several contributing factors that can affect the total worth of a vehicle. This can be anything from the age of the vehicle and number of kilometres through to transmission and up-to-date log book servicing.
While there are many free online tools that can create an estimate, these do not tend consider all of the variables. By obtaining a professional car valuation estimate with Brisbane Mobile Roadworthy, we can discover a car's value in minutes, working with anything from your typical Holden or Ford, luxury Audi or BMW, supercar Lamborghini or Ferrari and classic Cadillac or Chevrolet.
Discover what your next car should cost or the market value of the vehicle you're trying to sell with Brisbane Mobile Roadworthy car valuation services. Contact us today for a quick and easy insight into the pricing information for your used car.
The Benefits Of A Car Valuation
Some people might wonder why pay for a service you can get online for free or research yourself? While it's not an exact science, it's always best to receive a professional opinion. Knowing the value of a car can be advantageous for a number of reasons. It can help you get the best possible price for a vehicle whether selling or buying, claiming insurance if your car is covered at market value and for working out the total cost of your assets when applying for a loan.
If you intend to do the research yourself through Gumtree or CarSales, you will soon realise how many people are trying to sell a car just like yours. Yet, there is no car just like yours. Each vehicle will have different determining factors and will further depend on the buyer's needs and preferences. These sites also don't take into consideration whether or not someone has haggled the price and bought it cheaper, the location in which you're selling or non-standard features.
When a professional at Brisbane Mobile Roadworthy carries out a car valuation service, we will include many additional factors that online tools do not and some things you may not be able to ascertain yourself, such as: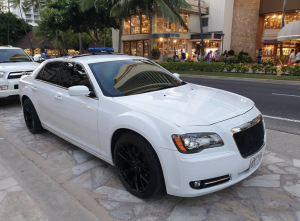 Age
Statistics say that your vehicle value depreciates by 14% for the first three years, yet newer models tend to be worth more than older models. However, some vintage and classic cars are the exceptions to this rule.
Make & Model
Popular makes and models hold their value better over time and often sold a lot faster than less common brands.
Transmission
Automatics will have a slightly higher value than manuals when brand new. This is usually the same for used cars, but again, sports cars, classic and vintage models may be worth more.
Mileage
Fewer kilometres when compared to a similar vehicle could increase the value as there is usually a significantly lesser amount of wear and tear.
Condition
Proof of regular maintenance and servicing shows a well-maintained car, increasing its face value, In addition, a vehicle's interior and exterior condition can fetch a higher price if well looked after. Things like smoking, scratches (both interior and exterior) can decrease your vehicle's value.
Aftermarket Items
Aftermarket additions such as sound systems, security features, bull bars, snorkels, chrome wheels, and safety technology will increase the vehicle's value.
Luxury Features
Do you have non-standard features in your car such as heated seats, automatic headlights and an inbuilt GPS? This can help you get more for your vehicle.
Colour
Standard colours tend to sell faster and they're in higher demand, yet non-traditional colours can sometimes fetch a higher price, particularly for sports cars.
History
Buyer's will favour vehicle's with a clear history, meaning it's never been written off or had serious panel repairs carried out.
It's very important that you consider the seemingly little things when trying to get an estimate for your cars value. At Brisbane Mobile Roadworthy, we've been in business for over 25 years and can help your determine your vehicle's worth for trade in, private sale or forecourt price (buying from a dealer).
Brisbane Mobile Car Valuations
Obtain my Valuation today!
Traditional methods of preparing a vehicle for sale seem to be dwindling away. No longer do you need to wash, clean and present your car for a nice image in the local newspaper and waste hours sitting by the phone waiting for enquiries. With Brisbane Mobile Roadworthy, you can determine the worth of your vehicle with our car valuation service and get to selling immediately. With our professional opinion on your side, you can rest assured you'll be getting what your car is worth.
Book an appointment today