Pre- Purchase Inspection Brisbane
With over 25 years of dedicated experience to the trade, our team have the know-how to provide the best in pre-purchase car inspections. Incorporating over 85 different checks (including accident and flood damage), you can have peace of mind knowing you're buying a reliable and safe vehicle.
Pre-purchase car inspections are usually carried out by independent mechanics to decipher the quality, safety and performance of a vehicle up for sale. A report will be issued that details any defects or problems detected which will further determine the value of the vehicle and whether it will pass a roadworthy evaluation.
We understand that a new vehicle is a large purchase decision and it's our goal to make sure you not only get your money's worth, but that your car is in good working order to keep you safe on the road. Inspecting all makes and models, our comprehensive reports will break down every aspect of the vehicle's condition – and don't worry, if you're not mechanically-minded, our staff will provide personal feedback in terms that will help you understand the state of the vehicle. This allows you the opportunity to walk away from a bad deal, haggle the price lower or purchase with peace of mind.
In addition to being valuable to those looking to invest in a new vehicle, pre-purchase car inspections are also useful to those looking to sell. If the report of your vehicle comes back positive, this allows you a greater negotiating power, being able to prove that your car is in excellent condition and is well looked after.
Qualified, registered and accredited, our team can provide pre-purchase car inspections to all Queensland government and corporate fleet vehicles as well as the general public. For a free, no-obligation quote, contact us today on 0412 245 672!
Pre- Purchase Inspection Inclusions
Looking to buy a vehicle but you're uncertain about it's condition? Brisbane Mobile Roadworthy specialise in helping keep Australian's safe on the road by providing affordable and reliable pre-purchase car inspections. From an engine check all the way through to steering and suspension, our comprehensive vehicle inspection service covers everything! Check out our summarised example below:
| | | |
| --- | --- | --- |
| Interior | Engine | Steering, Brakes & Suspension |
| Window Operation | Fluids | Wheel Bearings |
| Horn | Hoses & Joints | Steering Arm |
| Air Conditioner | Drive Belts & Pulleys | Rims & Tyres |
| Demisters | Battery & Connections | Handbrake |
| Seat Belts & Runners | Wiring | Brake Booster |
| Radio Controls | Ignition System | Master Cylinder |
| Washers & Wipers | Fuel System | Slave Cylinder |
| Door Locks | Emission Controls | Brake Pads & Rotors |
| Lights | Cooling System | Drum Brakes |
| Gauges | Seals & Gaskets | Springs & Shock Absorbers |
| Exterior | Under Body & Drive Line | Road Test |
| Rust | Exhaust | Odometer |
| Trim | Differential | Speedometer |
| Paint | Chassis | Steering Wheel Alignment |
| Panels | Drive Shafts | Vibrations & Noises |
| Mirrors | Tail Shaft | Clutch Operation |
| Body Repairs | Mounts & Bushes | Brake Operation |
| Bonnet & Boot | Gearbox | Performance |
| Convertible | Leaks & Fluids | Electrical Systems |
Please Note: This is a general overview and does not reflect completely all of the services we provide. Our full-service reports are much more detailed and will be made available to you as soon as possible after the inspection.
For a full mechanical diagnosis on the wear and tear of your potential new vehicle, contact Brisbane Mobile Roadworthy today!
Pre- Purchase Inspection Benefits
Aside from being an almost compulsory service before buying a new car, vehicle inspections provide a wide range of benefits to both buyer and seller alike.
Save Money
If we diagnose issues that don't pose an immediate threat to your safety, you can use these findings as leverage to save money when negotiating the sale. It can also save you thousands in the long run if we uncover hidden defects or the car is no longer covered by a manufacturer's warranty.
Identifying Pain Points
Mechanical problems are not always obviously visible, especially not to an untrained eye. By hiring a qualified motor mechanic, you get an experts unbiased opinion on the quality, safety and performance of the vehicle.
Sell For More
By having a pre-purchase car inspection report under your wing when selling a vehicle can be a tremendously effective sales tool. By having a qualified mechanic mark your vehicle as well looked after and in good working condition, you have leverage and a strong position to negotiate a higher value for your car.
Distance Buying
Live out of state or have no means to inspect the vehicle yourself? Arranging a vehicle inspection through Brisbane Mobile Roadworthy can assist in the purchasing process. We will carry out a detailed and comprehensive pre-purchase car inspection to help you make an informed decision right from the comfort of your own home!
Peace Of Mind
The biggest benefit is being able to buy with confidence. All benefits summed up lead to having the peace of mind that you're purchasing a quality vehicle for what it's worth.
Don't buy a lemon, invest in a pre-purchase car inspection by a trusty Brisbane local mechanic today!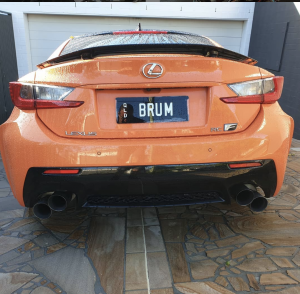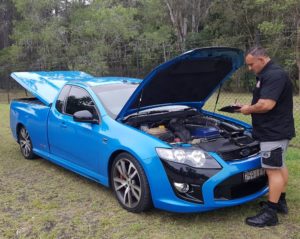 Or if you do not know what your car needs, simply fill out the form below!
Book an appointment today