Mobile Safety Certificate Brisbane
A safety certificate, otherwise known as a roadworthy certificate, is a vehicle inspection that ensures your car, motorbike, trailer or truck is safe to be driven on Queensland roads. These certificates are needed in order to put your light vehicle (up to 4,500kg gross vehicle mass) up for sale or when transferring ownership or moving interstate.
This process takes only 45 minutes and our team at Brisbane Mobile Roadworthy will come to you at your home or business to supply this service. If your vehicle fails the inspection, you will have 14 days to rectify the issue(s) and call us back for a reinspection. If your vehicle passes the safety inspection, you will be issued a handwritten or electronic copy of your certificate. If you receive a handwritten safety certificate, it must be displayed in your vehicle's windscreen. If you opt for an electronic copy, it will be emailed to you and you must be able to produce this if requested by a buyer, police officer or transport inspector. Failure to adhere to these laws will result in a hefty fine.
As important aspect of the safety of drivers and our roads in Queensland, you must have a safety inspection performed by an authorised and qualified mechanic to ensure your vehicle meets the requirements of state safety laws. As independent and locally owned company, our team at Brisbane Mobile Roadworthy place significant importance upon the safety of our community and will provide a comprehensive service followed by a fully-detailed report. We will provide feedback based upon the result of our inspection and assist your through the entire process.
What Does A Safety Certificate Cover?
Safety certificates can only be issued by a qualified and licenced garage or service station and will not be valid if performed by anyone else. With over 25 years of dedicated experience to the trade, our team are well-versed in the best practices of safety certificate inspections.
A safety certification will look at and consider: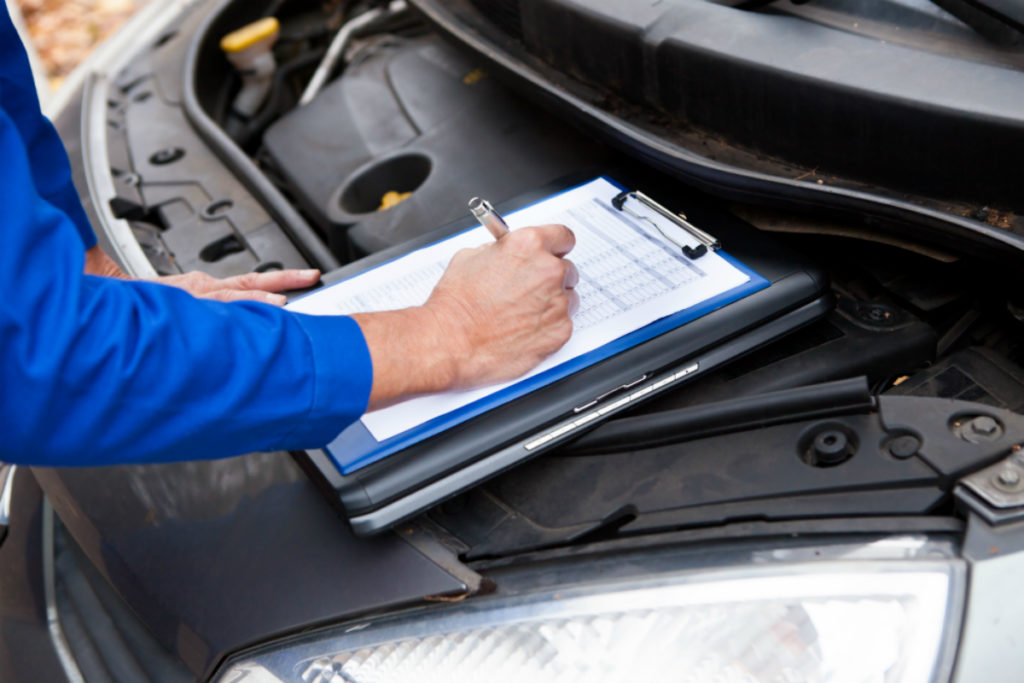 If you're selling a car you'll have peace of mind that we'll cover off all of the general items below.
Wheel & Tyres
Steering & Suspension
Brakes
Seats & Seat Belts
Lights, Signals & Reflectors
Windscreen & Windows
Vehicle Body & Chassis
A safety certificate does not check the general condition or mechanical reliability of the vehicle, however, we do offer a comprehensive mechanical inspection as an additional service should you require it.
Mobile Safety Certificate Brisbane
We recognise that buying or selling a vehicle is a big decision to make and it is our priority to make sure that both parties are equally satisfied with the result. It's important for the buyer to know the vehicle they intend to purchase is in good working order to keep them safe on the road. Additionally, it's a legal requirement for the seller to supply a safety certificate and can also assist in increasing the value of their vehicle if it's in good condition.
Inspecting all makes and models, our comprehensive inspection reports will break down every aspect of the vehicle's safety conditions. If you need any help understanding the language or mechanical terms, our staff will also provide personal feedback that will assist you in determining the state of the vehicle.
A safety certificate ensures buyer protection and states that a vehicle complies with Queensland safety standards. They are valid for a period of 2 months or 2,000kms (whichever comes first) if sold privately. If for sale through a licensed motor dealership, the certificate is valid for 3 months or 1,000km (whichever comes first). If the vehicle is unregistered, the owner has no legal obligation to provide a safety certificate, however, it is still recommended that a buyer request one to ensure safety.
Displaying A Safety Certificate
It is a legal requirement that Queensland safety certificates be displayed in a position that is easily visible. For example, for a motorbike, the front forks are guards are ideal, the windscreen or window of your car and the draw-bar of your trailer.
If any of these vehicle types are unregistered, you do not need to provide a Brisbane safety certificate. In addition to this, you do not need a safety certificate if the vehicle meets 1 of the exemption criteria. Some exemption situations may include:
The disposer being in an exempt area
A beneficiary of a deceased estate
Between spouses (including separated married couples and registered partners – until such time that the divorce or application to end the registered relationship is finalised)
Remote locations.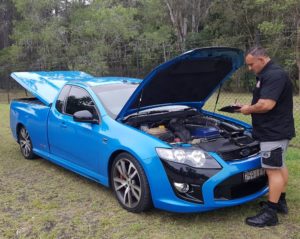 Book A Brisbane Mobile Safety Certificate
Qualified, registered and accredited, our team can perform safety certificate vehicle inspections to all makes and models for private or business use throughout Brisbane. If you're looking to sell your car, motorcycle or trailer, it is a legal requirement that you hold a valid safety certificate as soon as your vehicle is registered for sale. For a free, no-obligation quote and the ease of us coming to your specified location, contact us today on 0412 245 672!
Obtain my safety certificate today!
Contact us to discuss your needs and vehicle type. Remember we specialise in a range of makes and models.
Book an appointment today